Last Updated or created 2023-08-30
Some new lights in our livingroom.
A while ago, I made a wooden shelf thingy behind our couch.
Inserted some electrical outlets and some network ports (utp outlets)
Put a load of little pebbles on top. But it needed some light.
Get some copper tubing, a pressure gauge, tap, bends and some electrical wiring.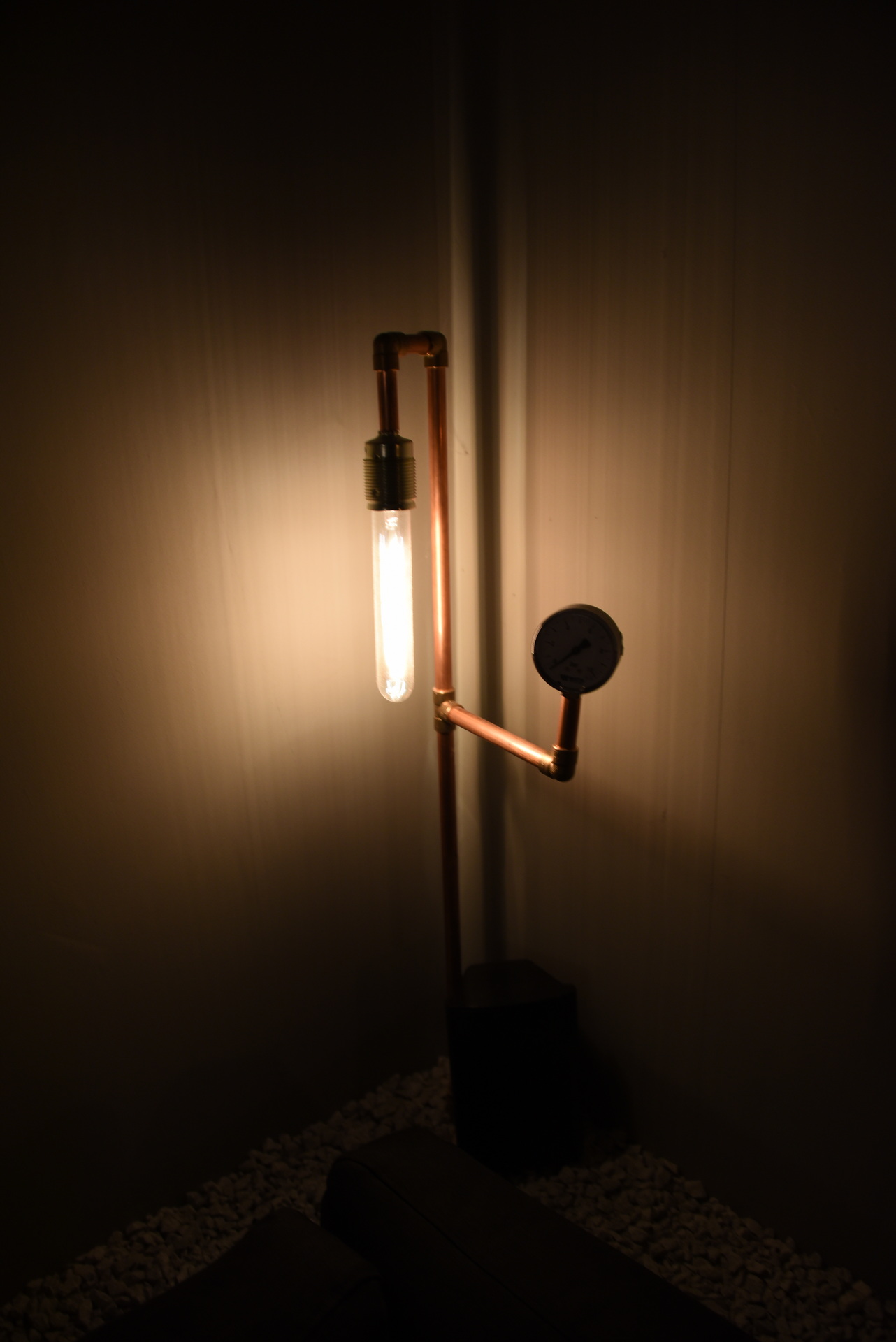 Easy and lots of fun