Last Updated or created 2023-01-14
May he rest in peace.
He was a great driving force for current pipers like: Ross Ainsley and Ali Hutton.
His music was innovate. Not alway liked by purists.
He listened a lot to Breton music, and used a lot of cross-fingering to play extra notes.
The (bad) comic about him.

See the Gordon Duncan Memorial Trust at https://www.gordonduncan.co.uk/
Great tunes: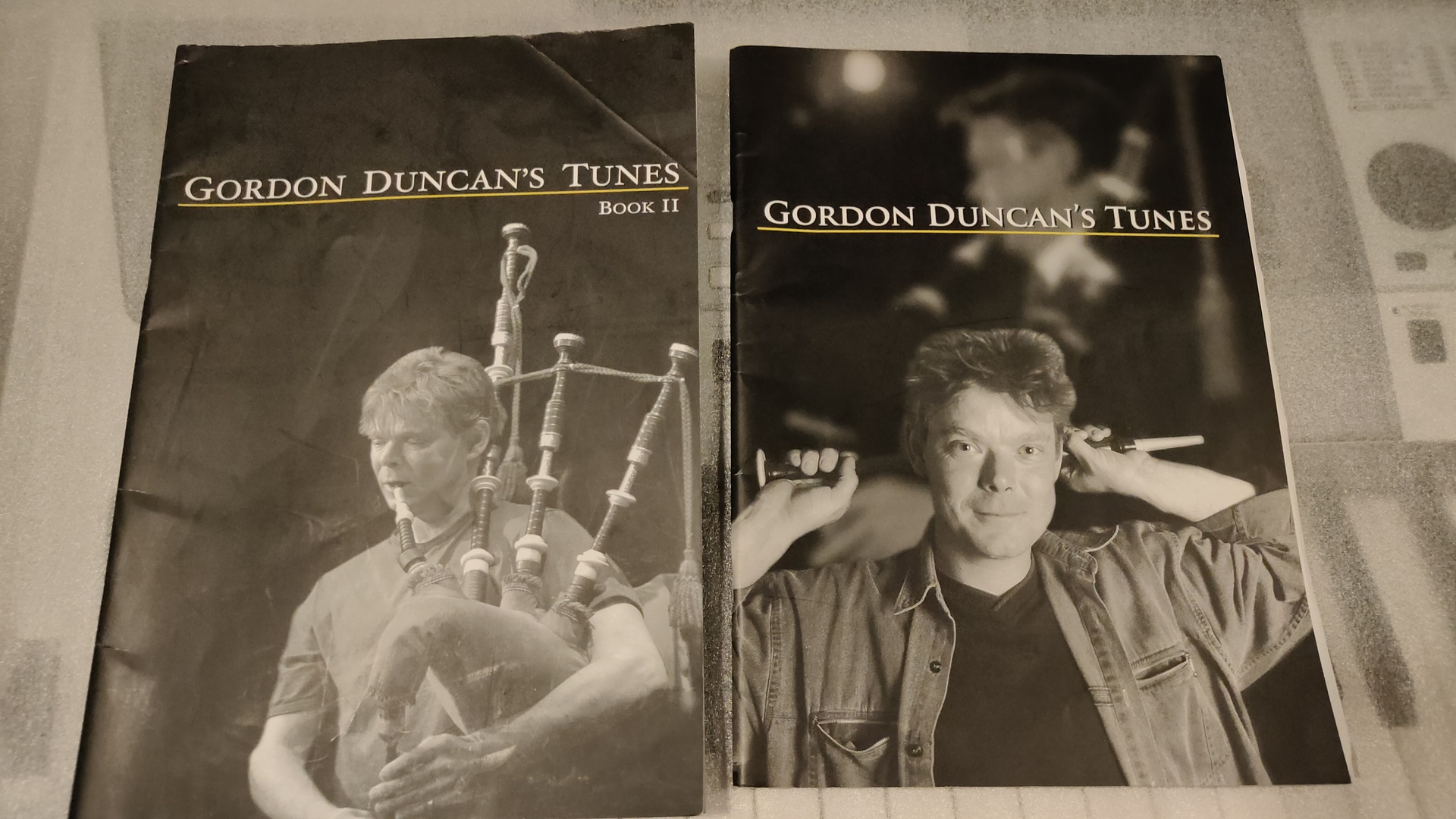 Some of the tunes I play:
Mexican Hat Dance
Thunderstruck/Angus Thing
Full moono down under
Muineira De Poio
Smeseno Horo
98 Jig
Soup Dragon (Banjo)
Belly Dancer (started this on Border Pipes because of the tuning)
Sleeping Tune
Andy Renwick's Ferret
Pressed of time (Mandoline)
Fourth Floor
High Drive (smallpipe with our Folk Band)
Zeeto the Bubbleman (long time ago)