Last Updated or created 2023-01-05
Don't know what game to buy?
Head over to boardgamegeek.com
Ratings, wiki, manuals, reviews, forum and more
Get you own collection list online
Our list is here
Link https://boardgamegeek.com/collection/user/fashice
My top 5 games (at the moment) are:
Uboot
Memoir '44
Monster Slaughter
Lord of the Rings
Codenames Duet
U-BOOT: The Board Game is a fully cooperative, real-time tabletop game of WW2 submarine warfare. It allows 1 to 4 players to assume the roles of the Captain, the First Officer, the Navigator, and the Chief Engineer on board of a type VIIC U-boat. The game is driven by a companion app, allowing for an unprecedented level of realism, as well as a challenging enemy A.I. which will push your skills to the limit. The action unfolds both on the strategic and the tactical scale, always demanding teamwork, efficient crew management, and quick situation assessment.
Memoir '44 is a historical boardgame where players face-off in stylized battles of some of the most famous historic battles of World War II including Omaha Beach, Pegasus Bridge, Operation Cobra and the Ardennes. The game includes over 15 different battle scenarios and features a double-sided hex game board for both beach landings and countryside combat. Each scenario mimics the historical terrain, troop placements and objectives of each army. Commanders deploy troops through Command and Tactic cards, applying the unique skills of his units — infantry, paratrooper, tank, artillery, and even resistance fighters — to their greatest strength.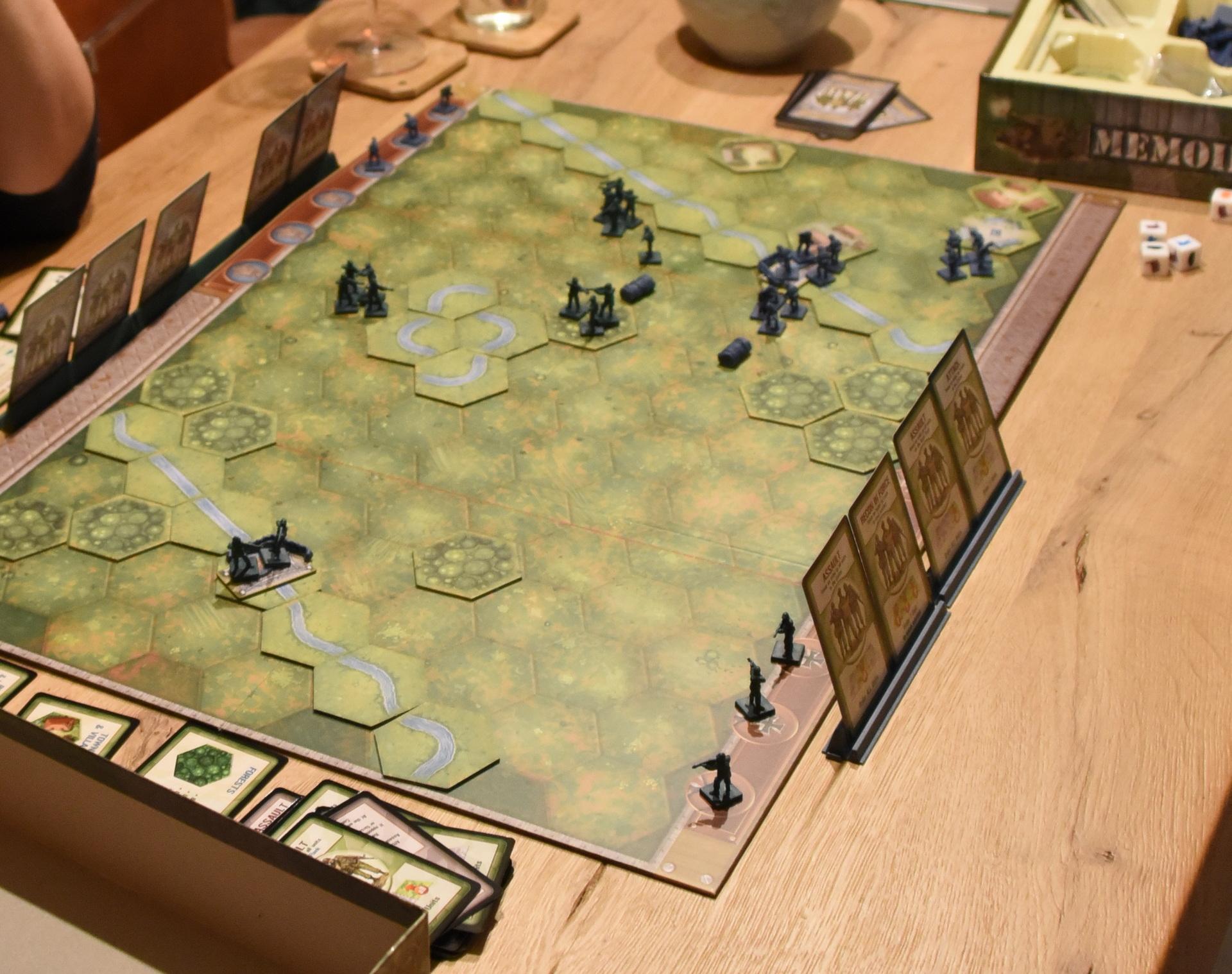 Monster Slaughter is a tactical game inspired by horror movie classics, where each players takes control of a family of three monsters: father, mother and child, each with their own stats and family power. Their objective is to scour the cabin looking for five guests, find their hiding spot and "take care" of them! Each victim hides in a pile of cards that monsters must search through to find them, gathering items and traps as they do. Once revealed, a guest's miniature is put on the board and can be attacked!
However, each player has secretly set a killing order for these guests, and killing them in order is worth more points. They can use their item cards to defend the guests against other monsters or scare the victims away to other rooms, so the guests die in a more favorable order!
Some DIY own build games are:
Shogi (Japanese Chess)
https://www.henriaanstoot.nl/2012/05/31/shogi-game-lasercut/
Crokinole (Canadian game)
https://www.henriaanstoot.nl/2018/06/14/made-a-crokinole-game/