Last Updated or created 2023-07-17
I saw this article on Flipboard.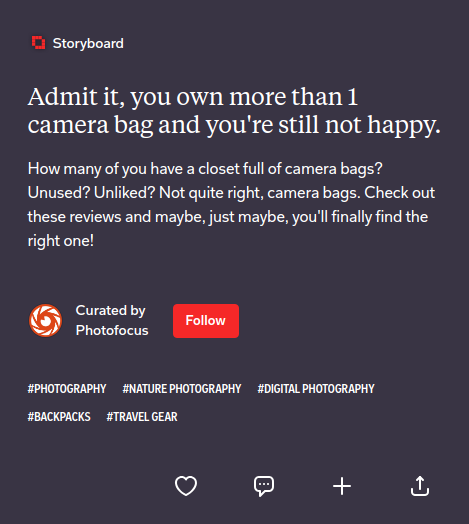 So true, we own several.
Am I happy with those? .. Well depends.
They all have their benefits. But I want the impossible.
One with all the benefits.
We choose the bag depending on the occasion, but for example a large bag is perfect for a far away vacation, sometimes we do daytrips which can be done with a smaller bag.
And I want an even smaller bag when going to the city to get something to eat when on holiday. Or the day trips to family or other cities in our country.
Also the means of transport matters.
Bike: Small one
Own car: Big bag and a small one
Plane: We have been all over the world, it depends on travel and transport in those countries.
I LOVE the ones with easy access. (Slingshot and mindshift)
Some of them have a way to take your tripod with you.
Sometimes we have to take two camera's with us, so we don't fight. (Vertex and Mindshift take two)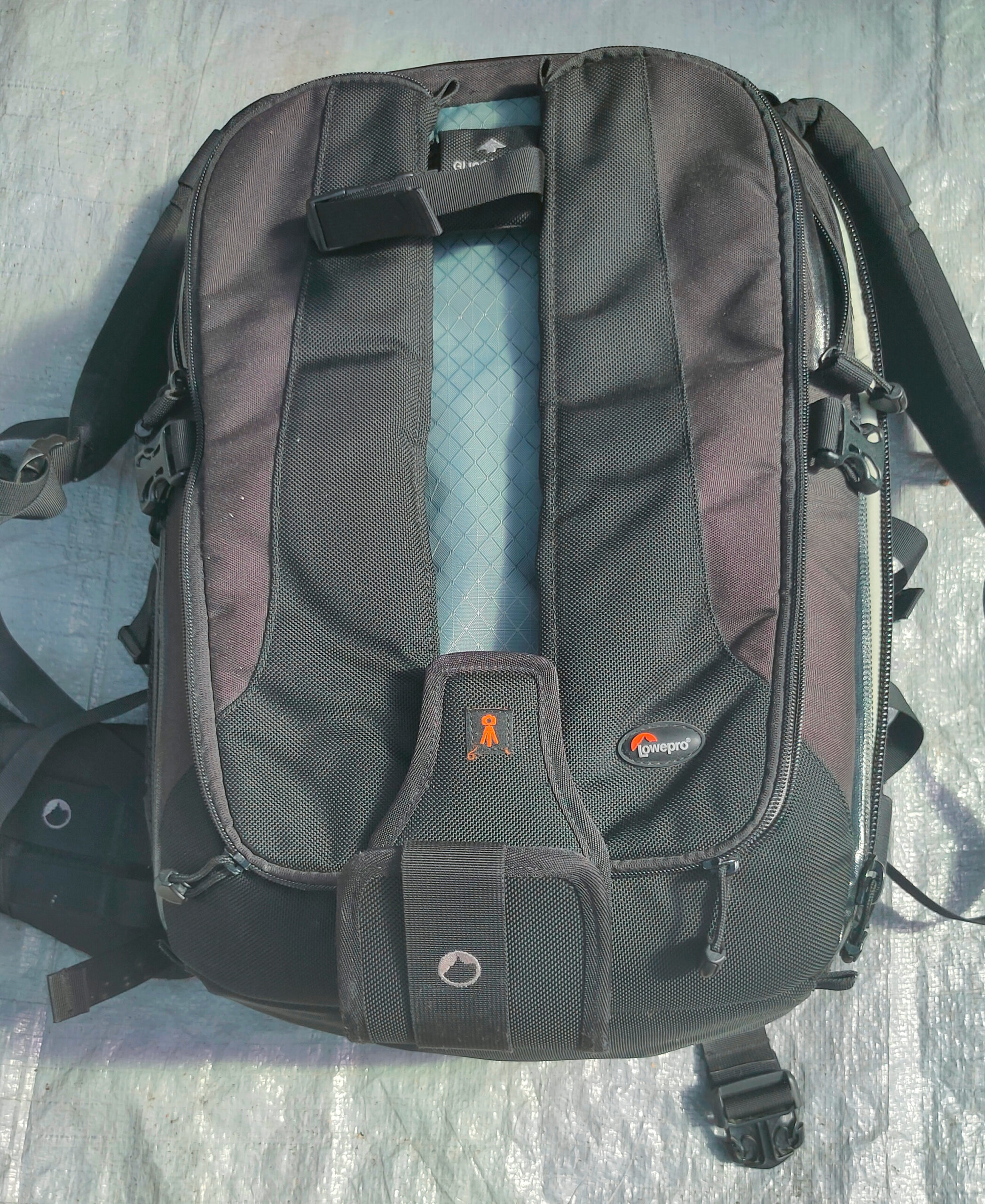 Lowepro Vertex 200 AW
Comes with a tripod holder, lots of pockets and easy adjustable. Plus it has a rain cover hidden in the bottom.
Hama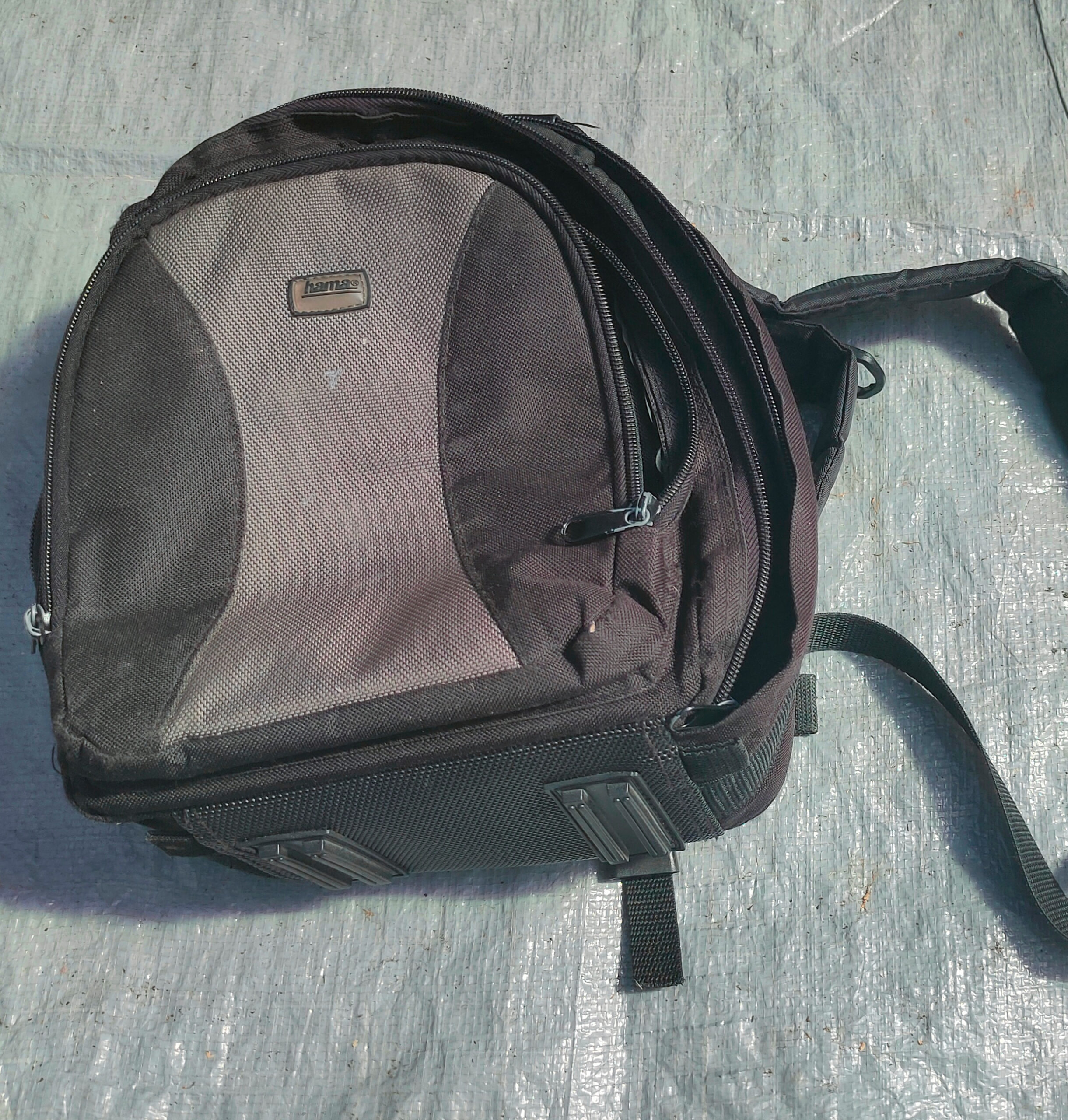 A real small bag. This one we use for day trips.
Holds camera plus a lens or our small binoculars.
Lowepro Slingshot Edge
This is another day trip bag. For when we need a little more room or take some food with us.
Love the sling concept, but not much used anymore.
Mindshift Gear Rotation 180 Horizon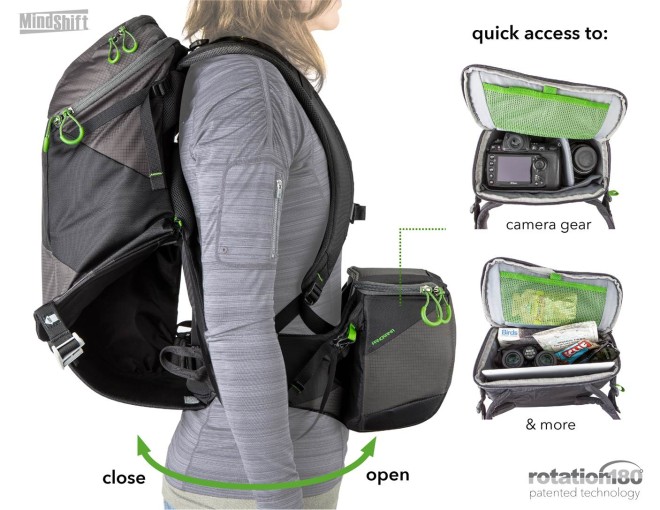 I love this bag! We took this one with us to Peru and Bolivia.
Easy on the shoulders and back. I carried this one the whole day for several weeks.
The camera sling rests on your hips.
What we take with us in the big bags?
Filters: Polarisation/8x Stop filters + ring adaptors
My little screen magnifier
Many Sdcards
WD Passport for backup (see the New Zealand hack)
Multiple lenses
Cleaning material
Lens sunshades
Mini tripod
GPS tracker (To embed locations in photos)
Raincoat
Technochanter 🙂