Added custom fields to Phpipam, so i can remove my port sheet and administer everything in Phpipam. And to prepare for a Augmented reality project i want to create.
Howto add fields:
Go to the administrator menu on the right.
Select IP related management > Custom fields
Custom IP addresses fields press the plus sign
Give it a name and description.
I'm using varchar(10) at the moment
so i can enter switchname:port (media:4)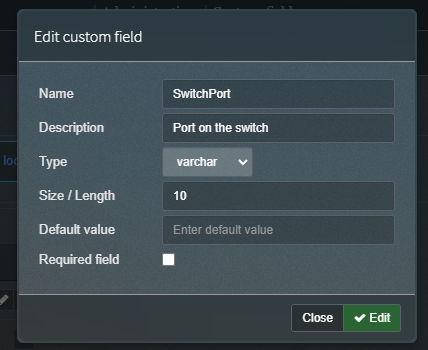 See below for a example: Using a QR code and the information, i want to display port information using a app.