Last Updated or created 2023-07-18
https://media.henriaanstoot.nl/websites/tapsalteerie/en/
The folkband Tapsalteerie dates back to the spring of 2001. While enjoying a nice glass of wine Henri and Henny discovered that they had the interests in folkmusic. Together with Monique and Matthijs soon a band was formed. Recently Coline joined the band. From their mutual interests a varied repertoire was put together. Tapsalteerie plays Celtic music from Scotland, Ireland and England. Some tunes are played in their original state as much as possible, others have received a modern face-lift. The band is inspired by: The Tannahill Weavers, Mackeel, The Rogues of Scotland and Fairport Convention.
Our last big performance, as a whole band. In the years after stopping we played with Henny on different occasions.
Our band started in 2001, when i joined the Highland Valley Pipe Band.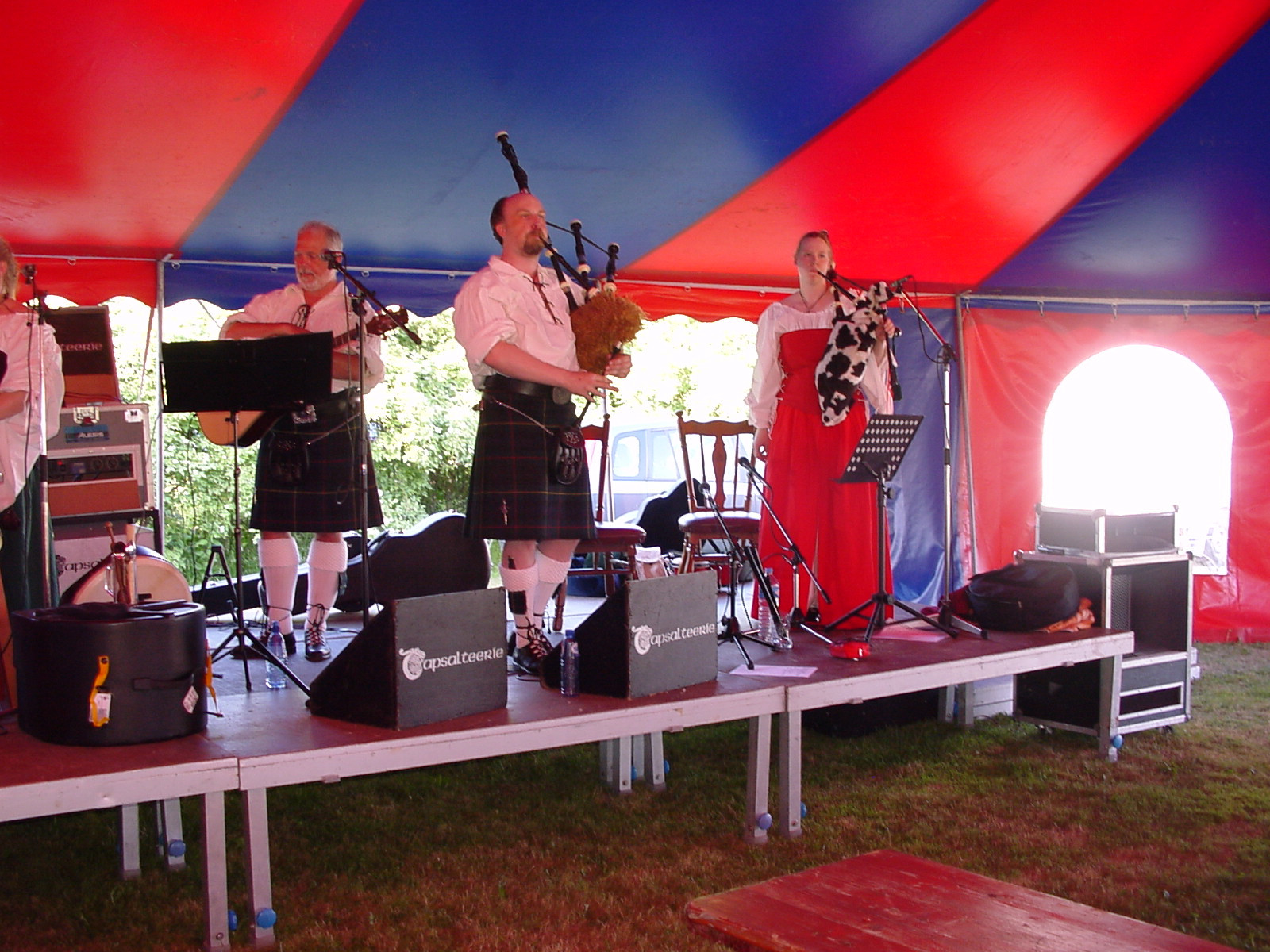 A few years later we started the Nae Bother Folkband