Last Updated or created 2022-11-08
We love fermenting!
Sometimes we ferment our own sauerkraut.
Depending on the volume it can take at least 2 weeks up to several months.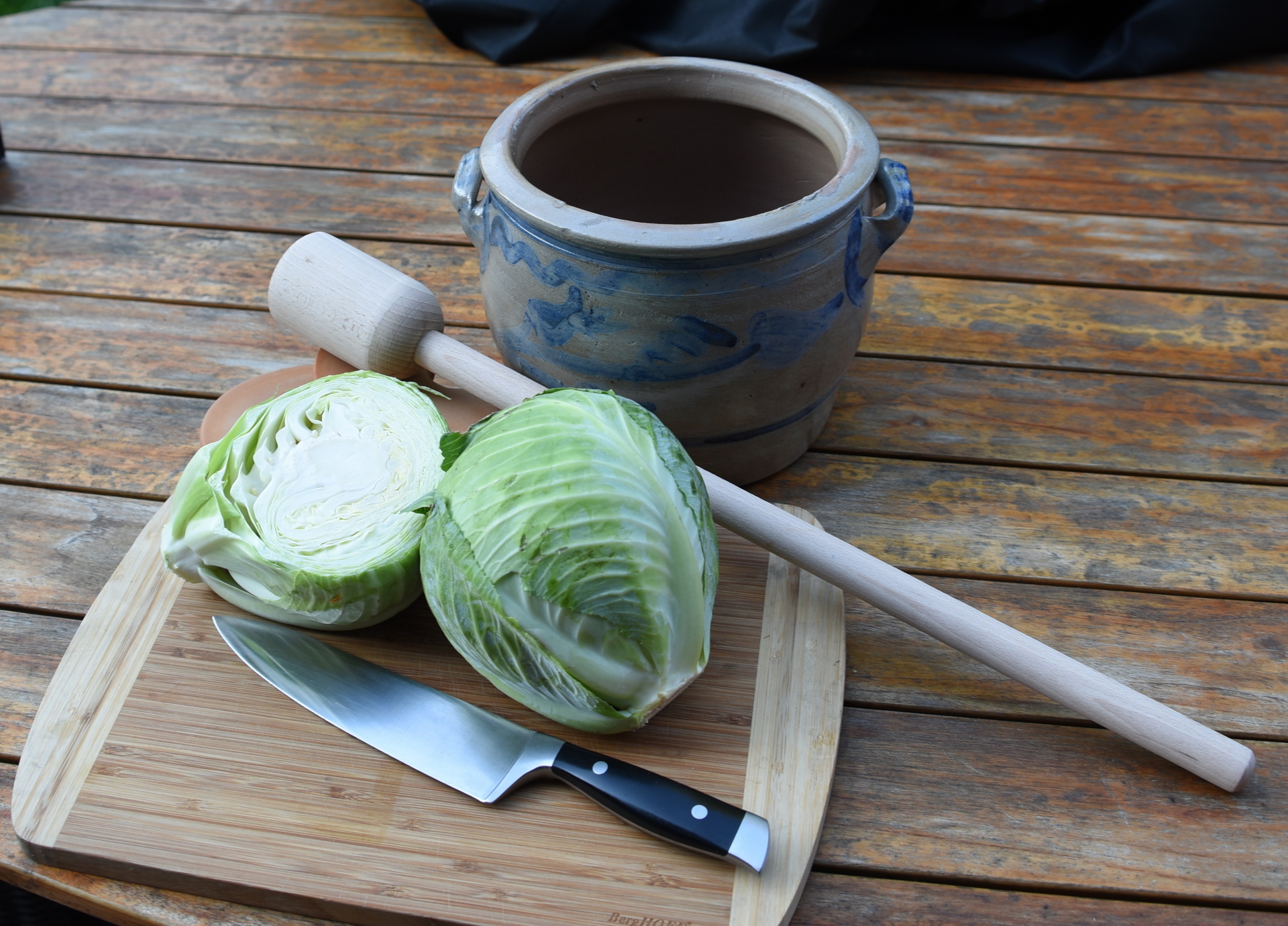 If you don't have crock pot weights, use a plastic bag filled with water.
(See below)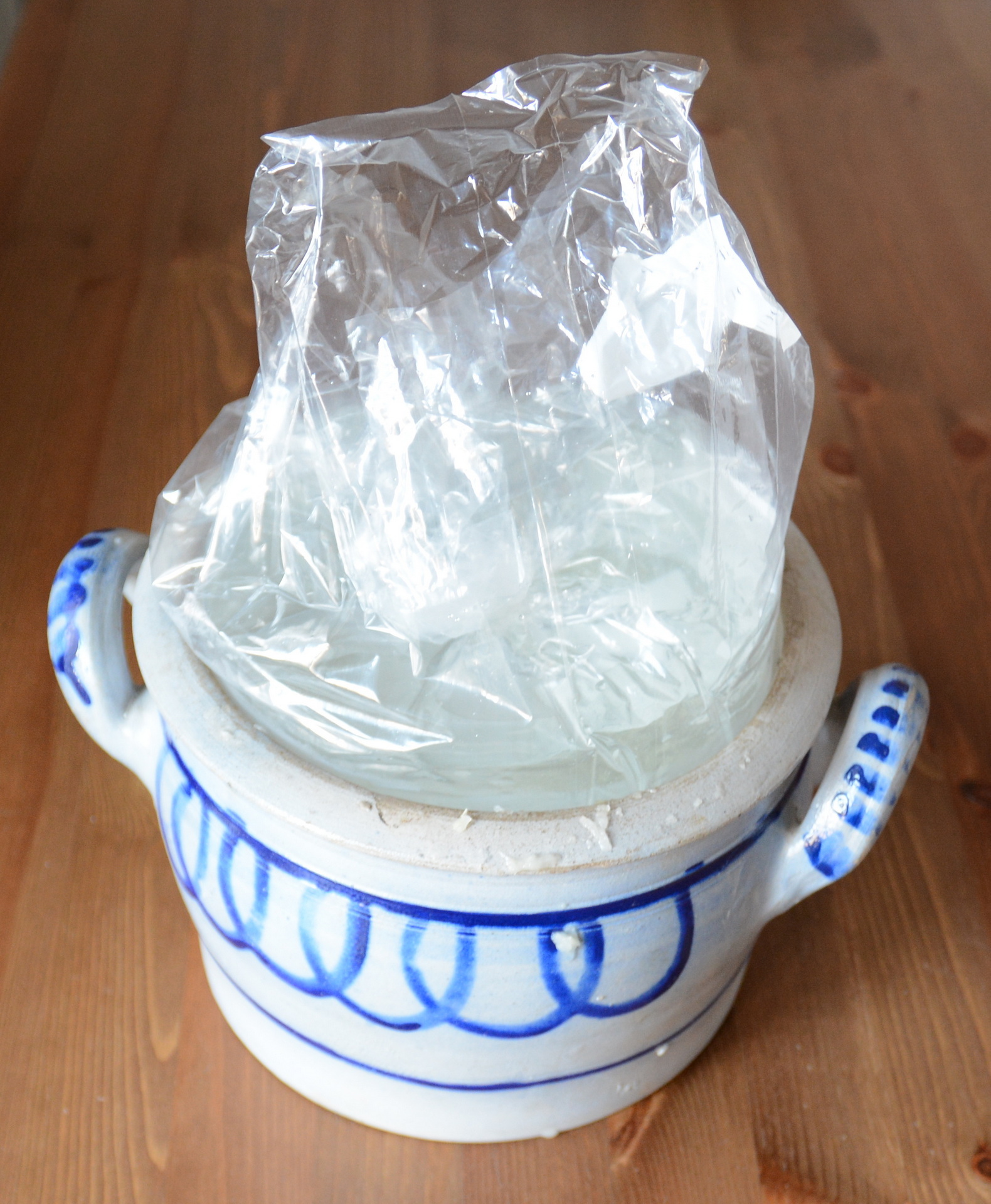 Mixture: Salt, juniper berries, dill, celery seeds and caraway.
Rinse Cabbage and clean. Cut out and discard the hard white center.
Take the largest leaves from one cabbage and lay them out at the bottom of your clean and rinsed out crock pot.
Shred the rest of the cabbage.
Add a layer of shredded cabbage over the laid out leaves in the crock pot. Sprinkle some of above mixture over this layer. Compress by stomping down with the stomper.
Repeat the layering process until you used up all the cabbage, salt, and juniper berries. After each layer stomp it down.
Pour all the luke warm water over the cabbage. That will activate the fermentation process.
Place clean crock pot weights over the cabbage and close the crock pot with the lid. Pour water into the ring of your crock pot and make sure there is always water in that.
Wait several weeks until cabbage is done fermenting into Sauerkraut.
Some books about the subject we own