Last Updated or created 2022-11-02
While you can use screencapture to record virtual machines, to real machines it is a different story.

Virtual machines running locally or remote can be accessed with spice/vnc or rdesktop.
So you have a window displaying the remote screen, which you can capture using window capture.
There are also emulators which you can window-capture. But i want the real thing when available. Emulators give a too crisp screen output. And you want to have the real SID chip sound.
Hardware capturing: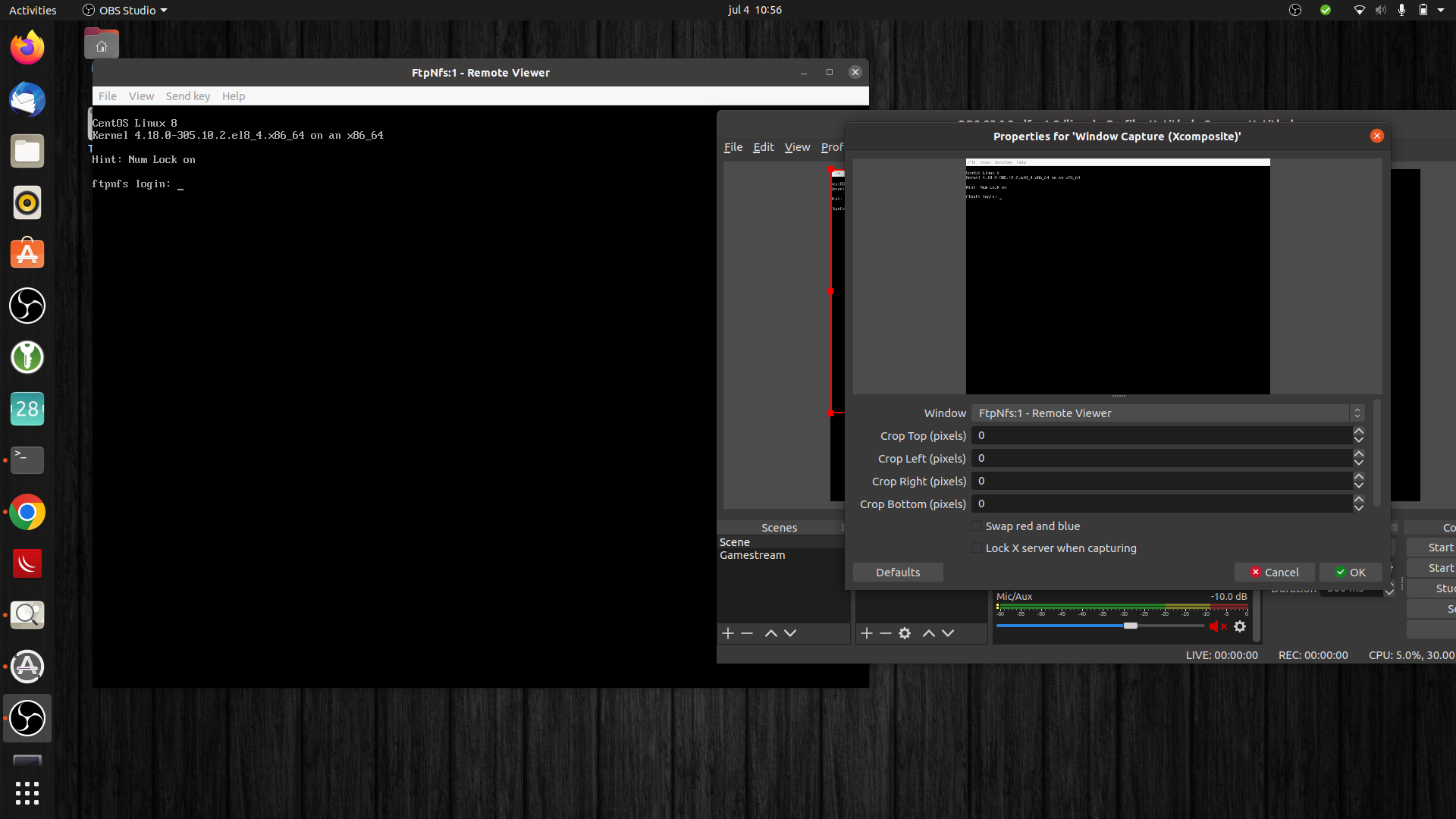 I've got two capturing usb sticks: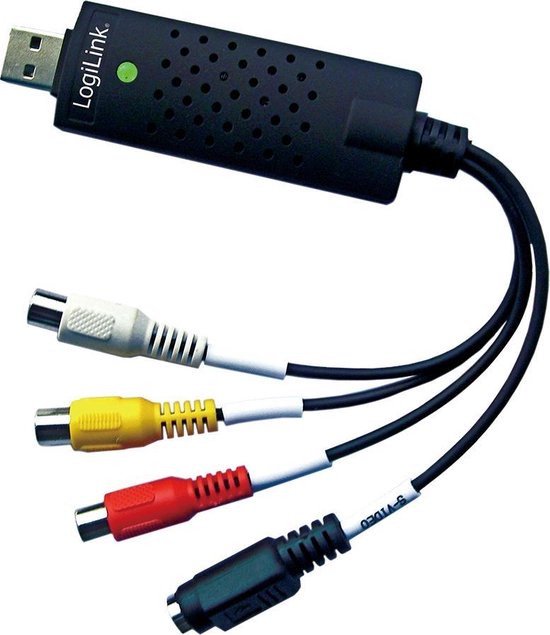 Basetech BR116 RCA and S-Video capture (NTSC 720 x 480 , 30 FPS/PAL 720 x 576 , 25 FPS)
Devices and recording:
C64 – Use Basetech, and the DIN to RCA cable
Vic-20 – same as above
Raspberry – Use a HDMI and Camlink
Amiga – I use the basetech and grab the composite signal from the Scart connector, another solution is to use a A520 Modulator, which has Composite out. (There are schematics on the internet to connect hdmi to your amiga)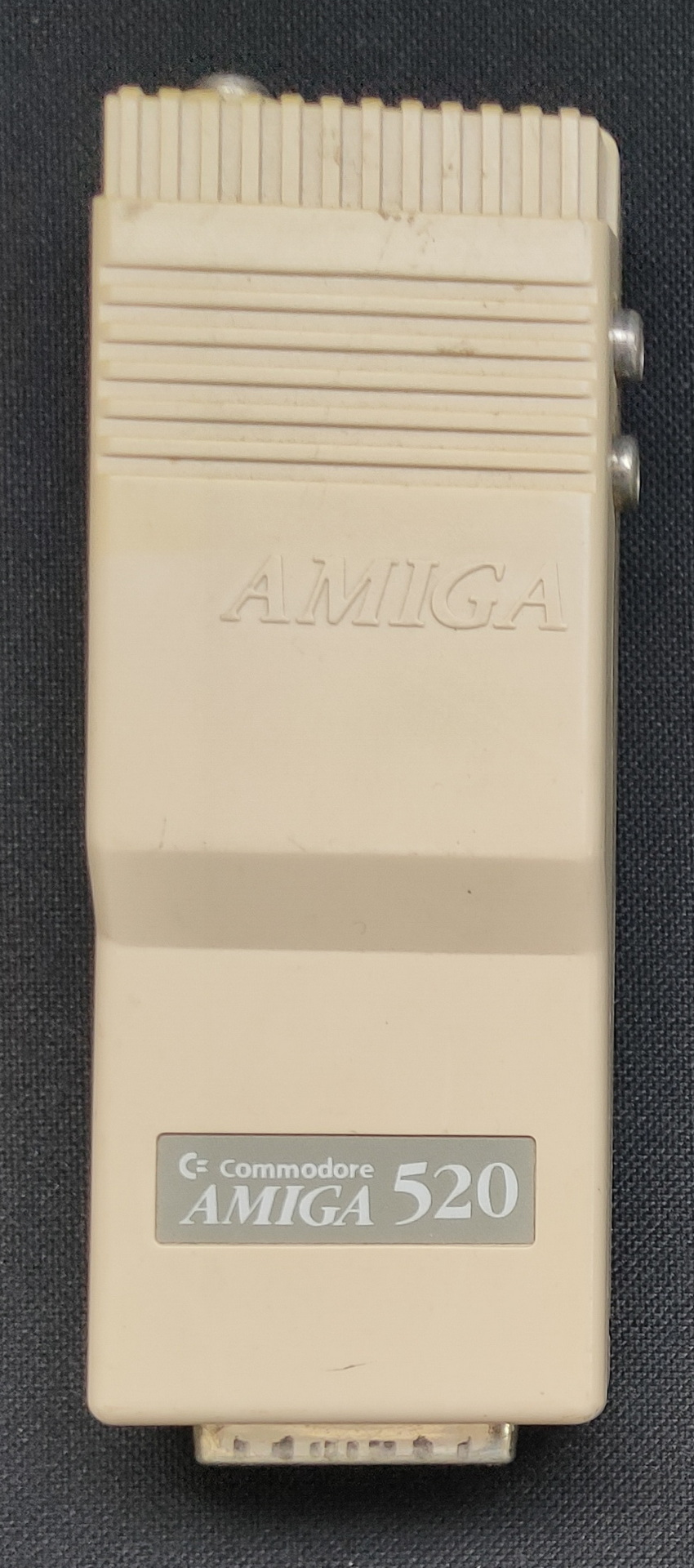 The 520 Modulator connects to the amiga using a DB23 connector, and a Y cable for the 2 rca audio jacks.
It outputs a composite video signal, and RF modulated signal to connect to a old Tube/Crt monitor
When recording video from those screens, i configure my OBS file format to MP4. This makes it easier to embed into websites. Only downside on writing to MP4 instead of mkv is the fact that the file probably isn't recoverable when something crashes.
Audio capturing :
When capturing your movie don't forget to add a audio source to your OBS sources.
Use Audio input capture, or you can use Audio output capture when sound is playing by your system.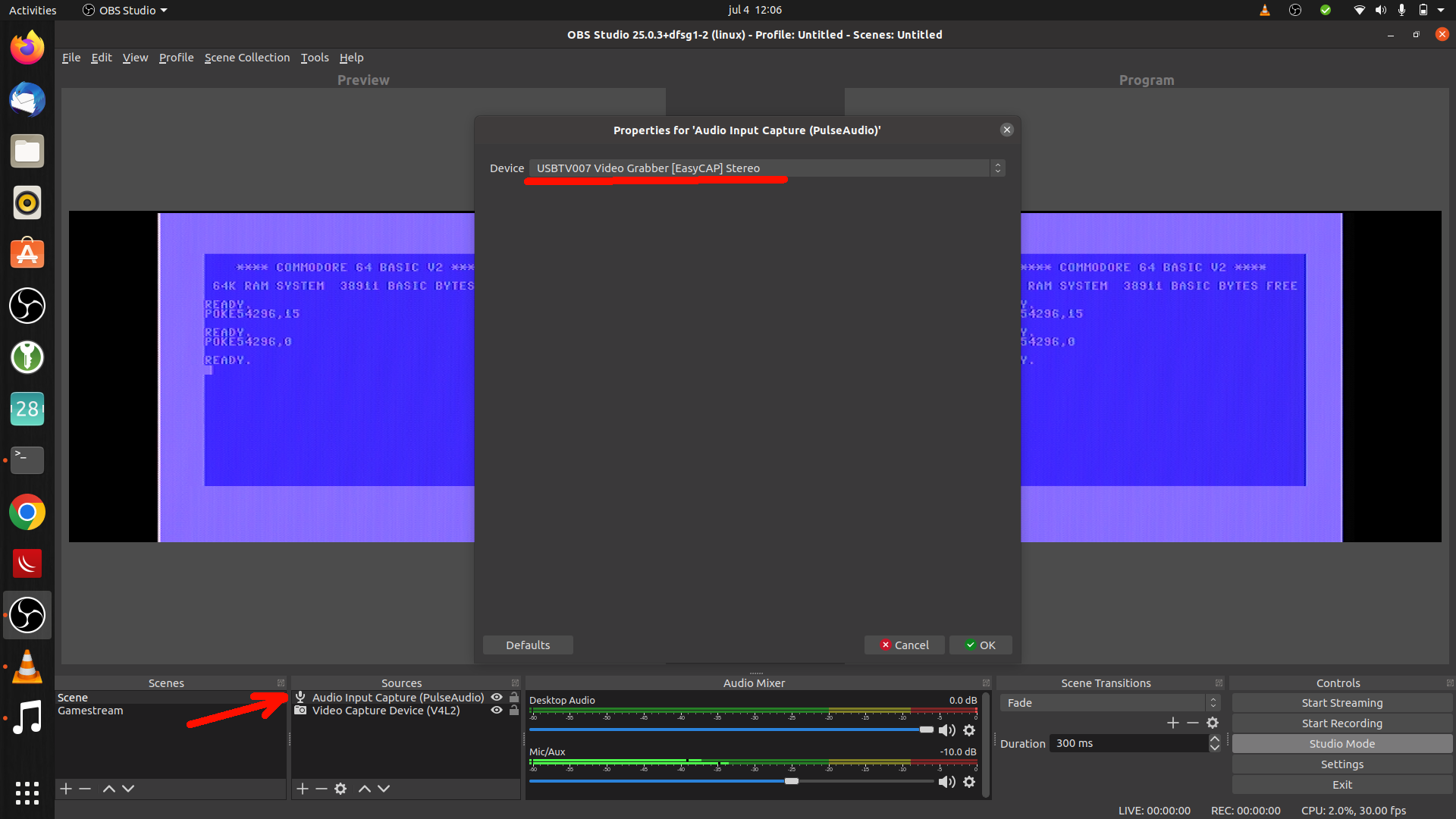 Demo a friend made using a demomaker (Music starts half way)
Note: check your output/cables
https://www.youtube.com/watch?v=entQosOLjEI