Last Updated or created 2023-03-06
I did a lot of lasercutting at Fablab Utrecht, but they stopped a few years ago, and I moved to Hilversum.
I loved making this at this Fablab.
Lasercutting : Boxes, A cryptex of my own design, Xmas ornaments, Shogi game, things in acrylic, Rubber stamps
Cutting plotter ( Nae Bother Case logo's )
CNC Machines
Vacuum form
Then i bought a mini engraver, which you can attach to your 3D printer.
But I really wanted a cutter, so there it is … the Sculptfun S9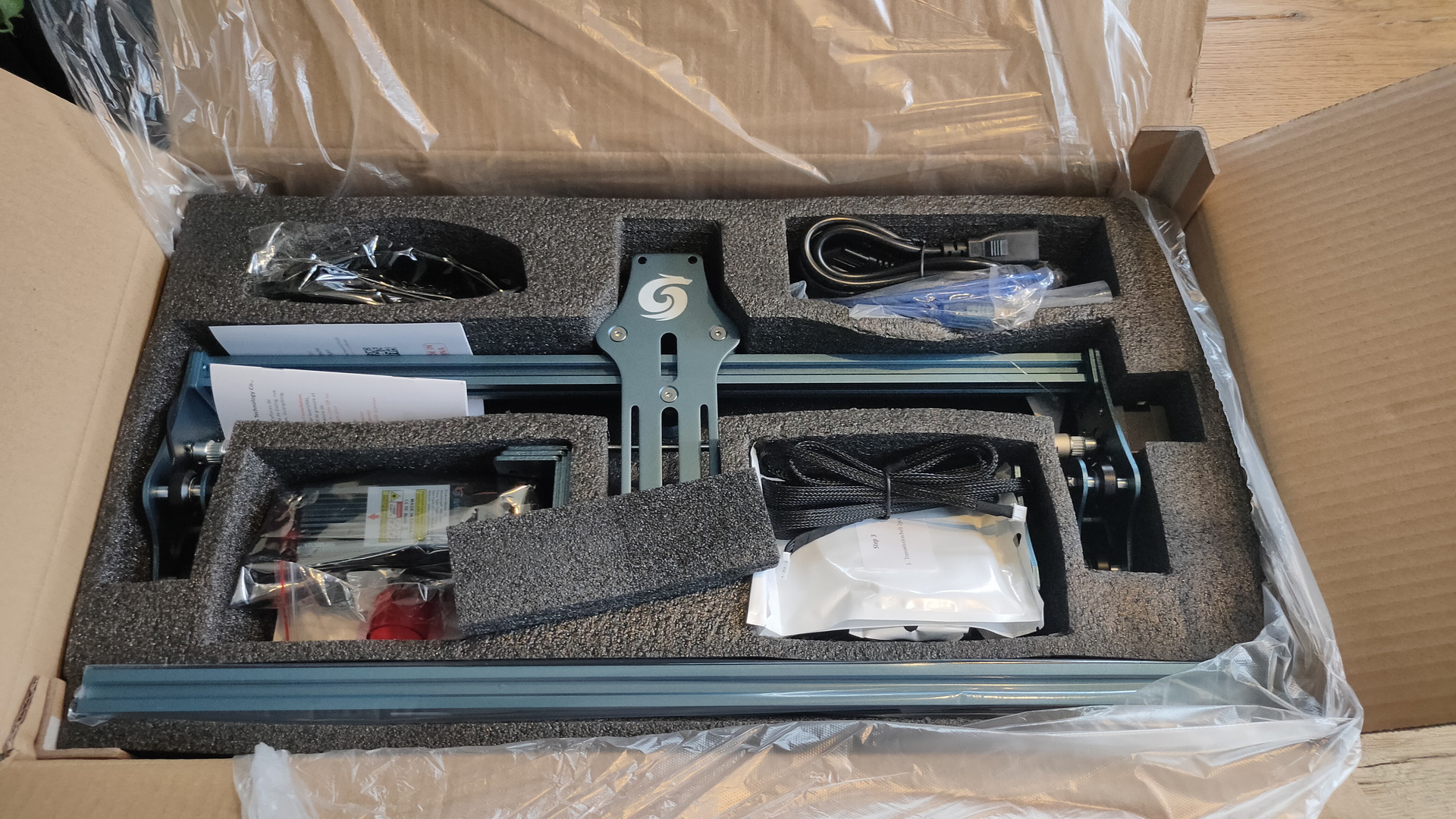 This laser module has a new optical design, so it can cut wood as thick as 10+ mm.
It can engrave metal, cut non-transparant acrylic, leather and more.

Software:
I'm using Inkscape, with the lasercutter tool plugin from Jtech.
https://jtechphotonics.com/
I've also tested with LaserGRBL, which can be run under linux using Wine.
I'm trail testing LightBurn. (Native Linux App)
I will post my findings and test on this post.

UPDATE: 20230221
| | |
| --- | --- |
| Speed | 3000 mm/s |
| Laser Power | 100% |
| Lines per mm | 10 |
UPDATE: 20230306
Calibrate your machine! .. But NOT as found on YouTube using a 10x10mm or 1 inch by 1 inch. square.
As big as you can. This is far more precise!
My list of settings (Work in progress)
I have to check mm/s versus mm/minute!
Material
Speed
Power
Lines/mm
Passes
Slate (engrave)
(using lasergrbl)
3000 mm/s
100%
10
1
3mm Plywood (cut)
20 mm/s
90%
x
8?
Craftpaper
1500mm/s
70%
x
1
Cardboard
10 mm/s
100%
x
4
Leather
Cork (6mm)