Last Updated or created 2023-07-28
While doing some wood work, routing and painting. I managed to have some time to experiment with my PC200.
The Amstrad PC20 / Sinclair PC200 was a home computer created by Amstrad in late 1988. The machine was available in two versions, Sinclair PC200 and Amstrad PC20. (US/UK?)
In addition to MS-DOS 3.3 and PPC Organiser (a memory-resident suite of utilities), the PC20/PC200 was supplied with GEM. (I do not have those disks)
https://en.wikipedia.org/wiki/GEM_(desktop_environment)
The limited CGA graphical capabilities and PC speaker sound output were greatly inferior compared to other home computers of the time.
I has a modulator to connect a TV and could do hercules graphics on a sub-9 interface.
I got this computer a long time ago. (I still have to post pictures of my collection and getting them out of storage)
Info about this machine:
Build in 1988, Intel 8086 @ 8Mhz 512KB memory 3.5″ Floppy drive
TV Modulator Pal 640×200 CGA and Hercules
It still had a floppy in its drive, NIMMO Disk Juli 1992
Apparently this machine was used with a modem to do some interviewing for the University Amsterdam using Telepanel/Interview!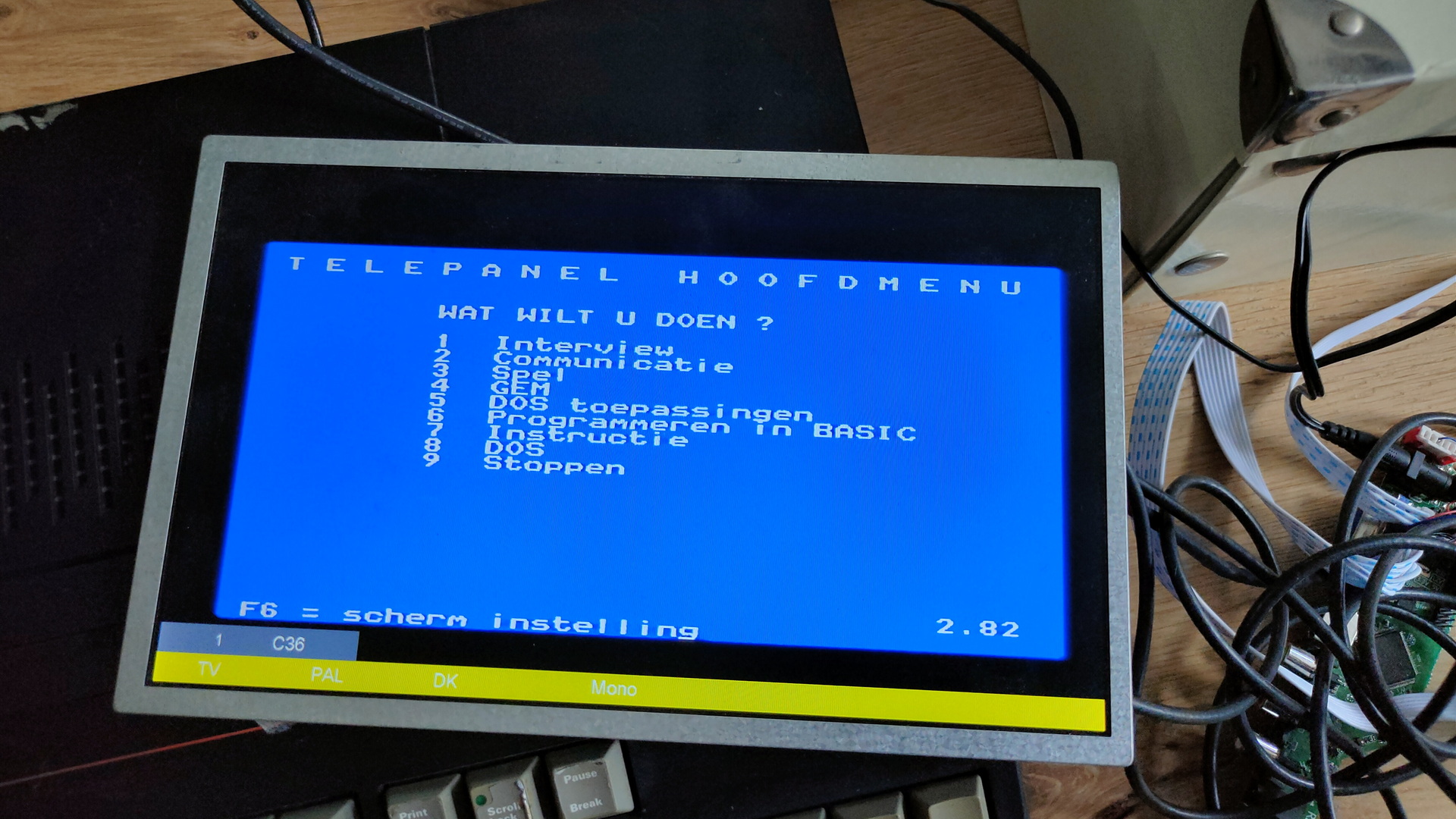 The ROM has several language options which you could set with dipswitches.
Besides the machine having a "amiga" like case, it has two ISA slots behind a little trapdoor! How cool is that!
Enabling only CGA on the machine and plugging in a Hercules card, you can do Multiscreen!
CGA and MDA addresses don't conflict!
And if the ROM supports it .. dual screens baby!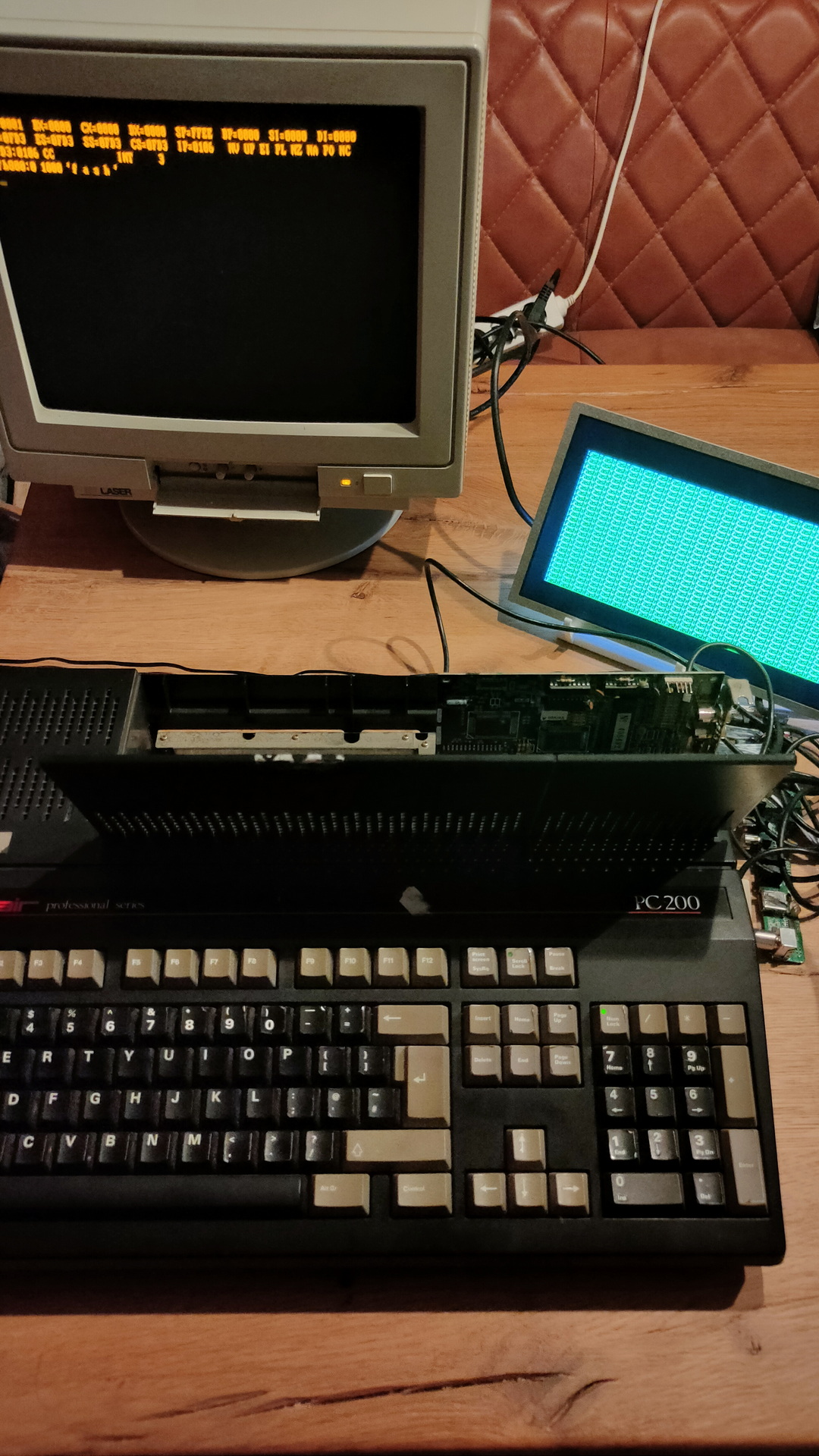 I used a debug command to fill the right screen
f b800:0 1000 'f a s h'
Cool little machine
Running old masm/precompiled machine code crashes. I'll have to look into that.