Last Updated or created 2023-08-30
Some suggestions/answers for some friends.
Movie stabilisation from action cams:
Mostly I use kdenlive, but if you have an actioncam which also records movement (pan, tilt, zoom, and rotation) use a tool like Gyroflow!
This will use the motion data to correct the movement!

https://userbase.kde.org/Kdenlive/Manual/Clip_Menu/Stabilize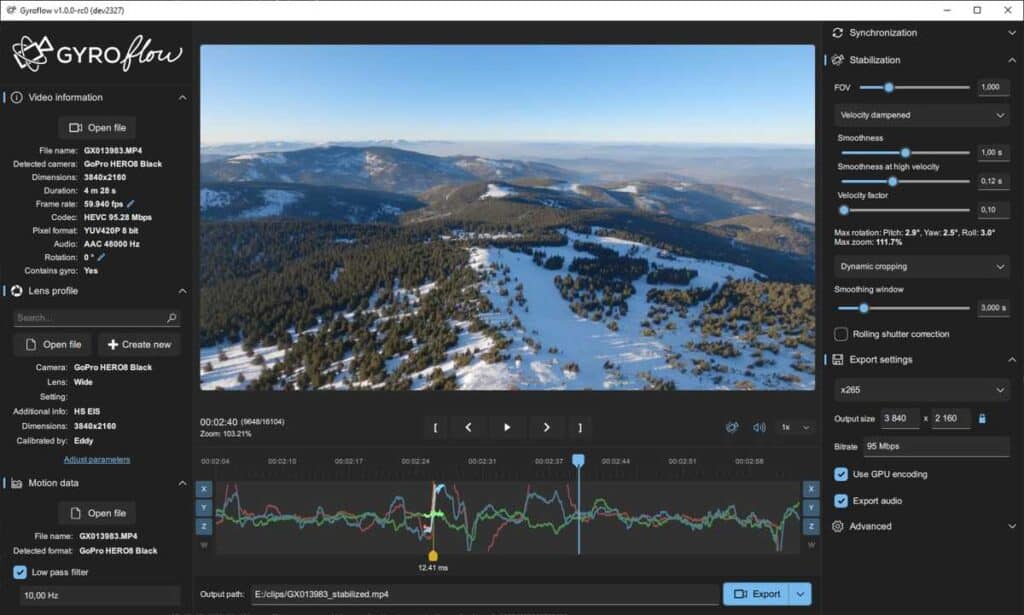 I've tried Davinci Resolve also. But I'm not sure which i've used for below movies.
Using blender : https://www.youtube.com/watch?v=oCHjdEODrpM
OR https://www.youtube.com/watch?v=982RL4a899g
If you want even an easier way, upload to YT, stabilise and download you movie. 🙂
Something else, what music to listen to? Any suggestions?
I had to name some (most by heart), I will edit/alter this list.
The folk/pipes artists will be in a next post.
Heavier stuff:
The prodigy, nightwish, in extremo, tanzwut, after forever, faun, gathering, therion, withintemptation
Folky
Trolska polska, dervish, gaelic storm, lunasa, michael mcgoldrick, peatbog faeries, beoga
Jazzy folk
Borne and mcleod, Bees Knees (Hamish moore and dick lee)
Film music
Akira, Vangelis (bladerunner), Kill Bill music (all kinds of sources)
Electro
Junky-xl, Trentemoller, Alt-j, Avcii
Classical
Einaudi, ennio morricone, Paganini,Rondò Veneziano

Easy listening
Aereda, Andreas Vollenweider,Anuna, Clannad, Dead can danve, enya, Era, Lais, kitaro, Moya Brennan,omnia
Blues
BB King
Divers
Alva Noto and Ryuichi Sakamoto, Buddha bar, Buena Vista Social Club, Cafe del mar, Mark Knopfler, Easy Alohas
Indie
Kensington, Imagine Dragons, 77 bombay street, Mumford and Sons, Lumineers, Of monsters and men,
Scottish Rock
Runrig
Find other music/genre's