Last Updated or created 2023-11-09
So many things to try .. and probably buy.
I'm lucky to have this already, official it's not even out yet.
Specification
Processor : Broadcom BCM2712 2.4GHz quad-core 64-bit Arm Cortex-A76 CPU, B with cryptography extensions, 512KB per-core L2 caches, and a 2MB shared L3 cache
Features:
VideoCore VII GPU, supporting OpenGL ES 3.1, Vulkan 1.2
Dual 4Kp60 HDMI® display output with HDR support
4Kp60 HEVC decoder
LPDDR4X-4267 SDRAM
(4GB and 8GB SKUs available at launch)
Dual-band 802.11ac Wi-Fi
Bluetooth 5.0 / Bluetooth Low Energy (BLE)
microSD card slot, with support for high-speed SDR104 mode
2 × USB 3.0 ports, supporting simultaneous 5Gbps operation
2 × USB 2.0 ports
Gigabit Ethernet, with PoE+ support
(requires separate PoE+ HAT)
2 × 4-lane MIPI camera/display transceivers
PCIe 2.0 x1 interface for fast peripherals
(requires separate M.2 HAT or other adapter)
5V/5A DC power via USB-C, with Power Delivery support
Raspberry Pi standard 40-pin header
Real-time clock (RTC), powered from external battery
Power button
Some things come to mind to test:
Kubernetes
Dual Camera OpenCV – depthmap and more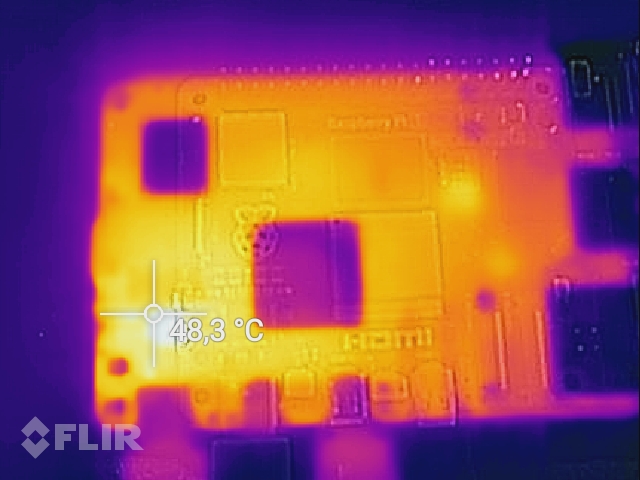 You really want to use a case with an active blower to cool the rpi.
Measurements without cooling:
Power off – part most hot 28 degrees
Power on – Idle, around 40 degrees
Power on – Playing 4k for 5 minutes – 60+ degrees
Flir info https://www.henriaanstoot.nl/2023/06/05/checking-faulty-chips-hardware/
I didn't have a image for Raspberry OS 5 at first, so I took a rpi 4 version and first replaced files in /boot
(Device Tree blob files)
Now at least i could boot into an OS.
Later I got a link to the Alpha boot images, this greatly improved usability and speed 🙂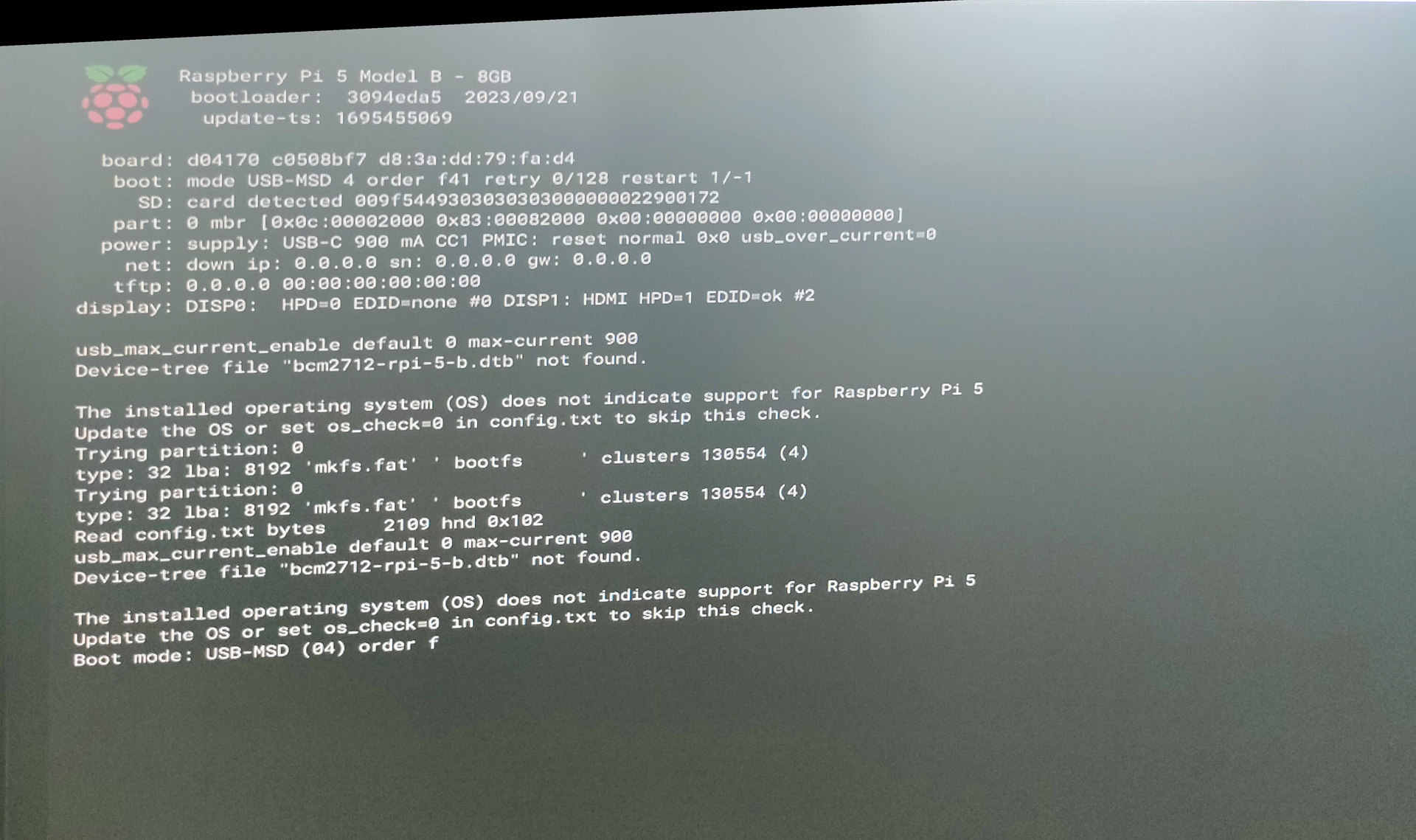 Made a little overview website: