Last Updated or created 2023-10-30
Woo-hoo!
In 2013 I converted an online list of movies from here:
https://www.imdb.com/chart/top/
We watched all of them. ( And others .. )
Some unknown beauties. Some we didn't understand or liked. But we persevered. We can do this!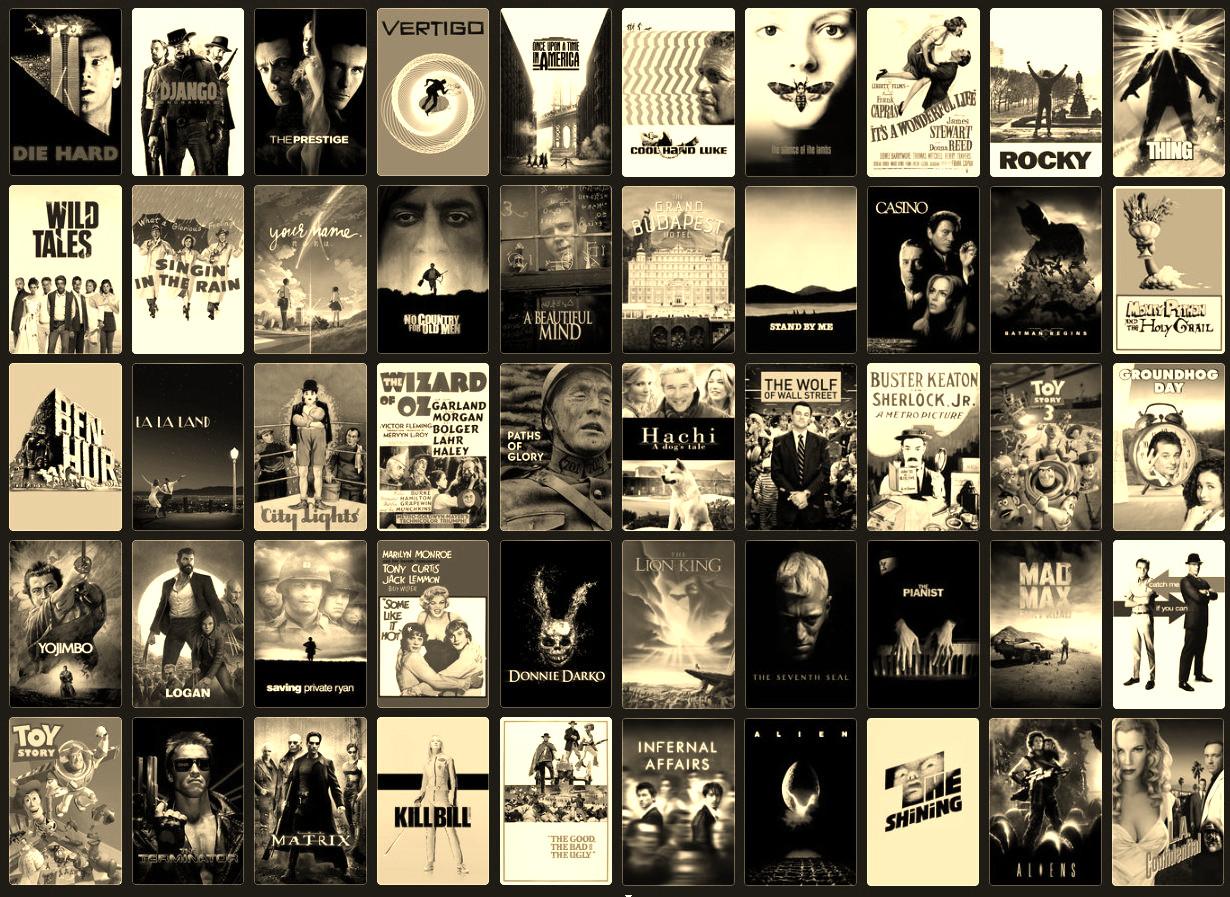 See also:
Are we done? .. No, next to check, are the movies which entered the list after 250. Maybe half of the new ones we've seen ..