At a second hand store we bought a old 60-70 style livingroom table, because it was made from heavy large wooden table top. ( 22 euro's )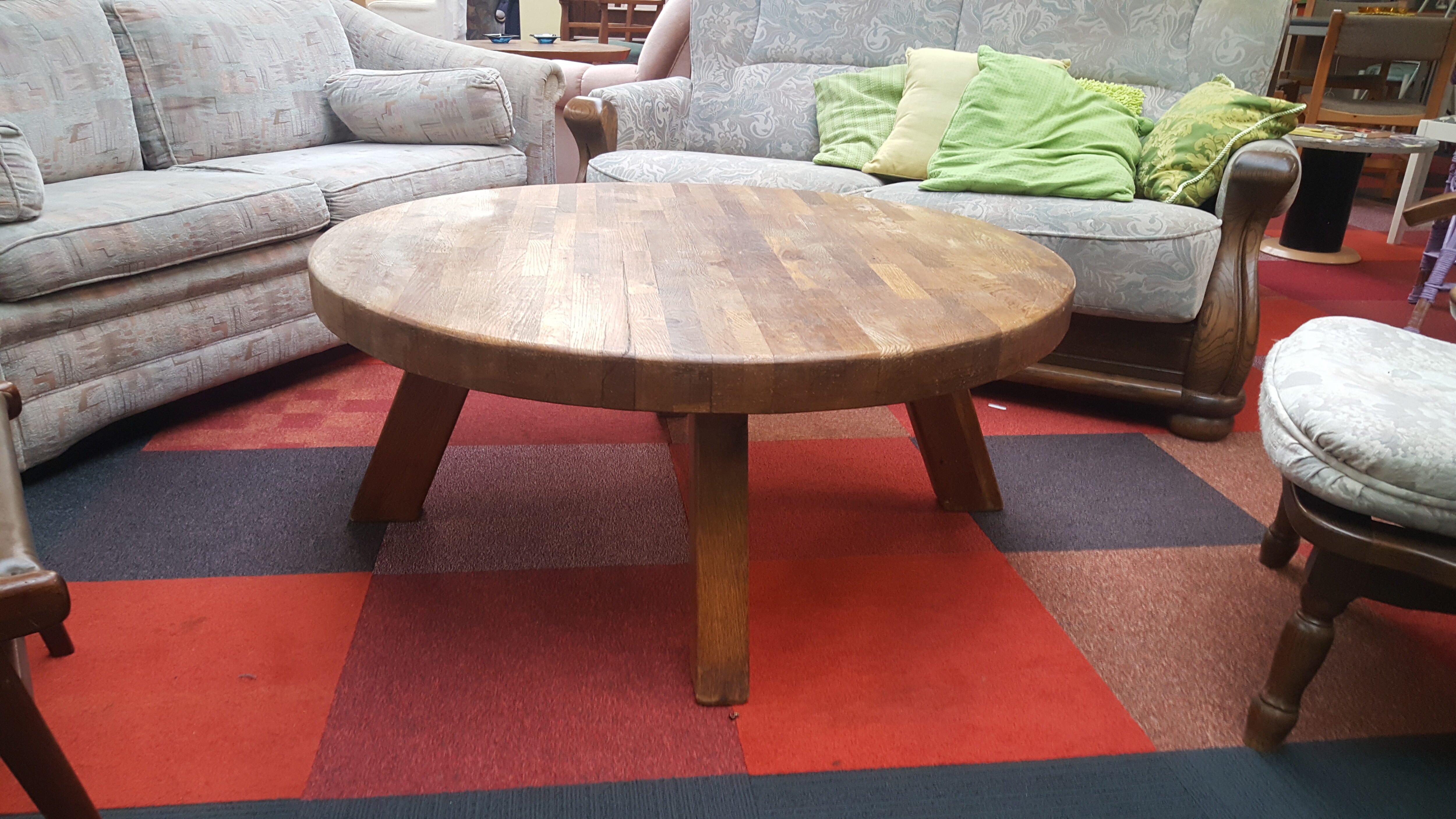 Removing the legs, and cutting the tabletop with a pluge saw.
The saw didnt cut deep enough, but using a guide rail and cutting from the other side, i managed to cut it with ease.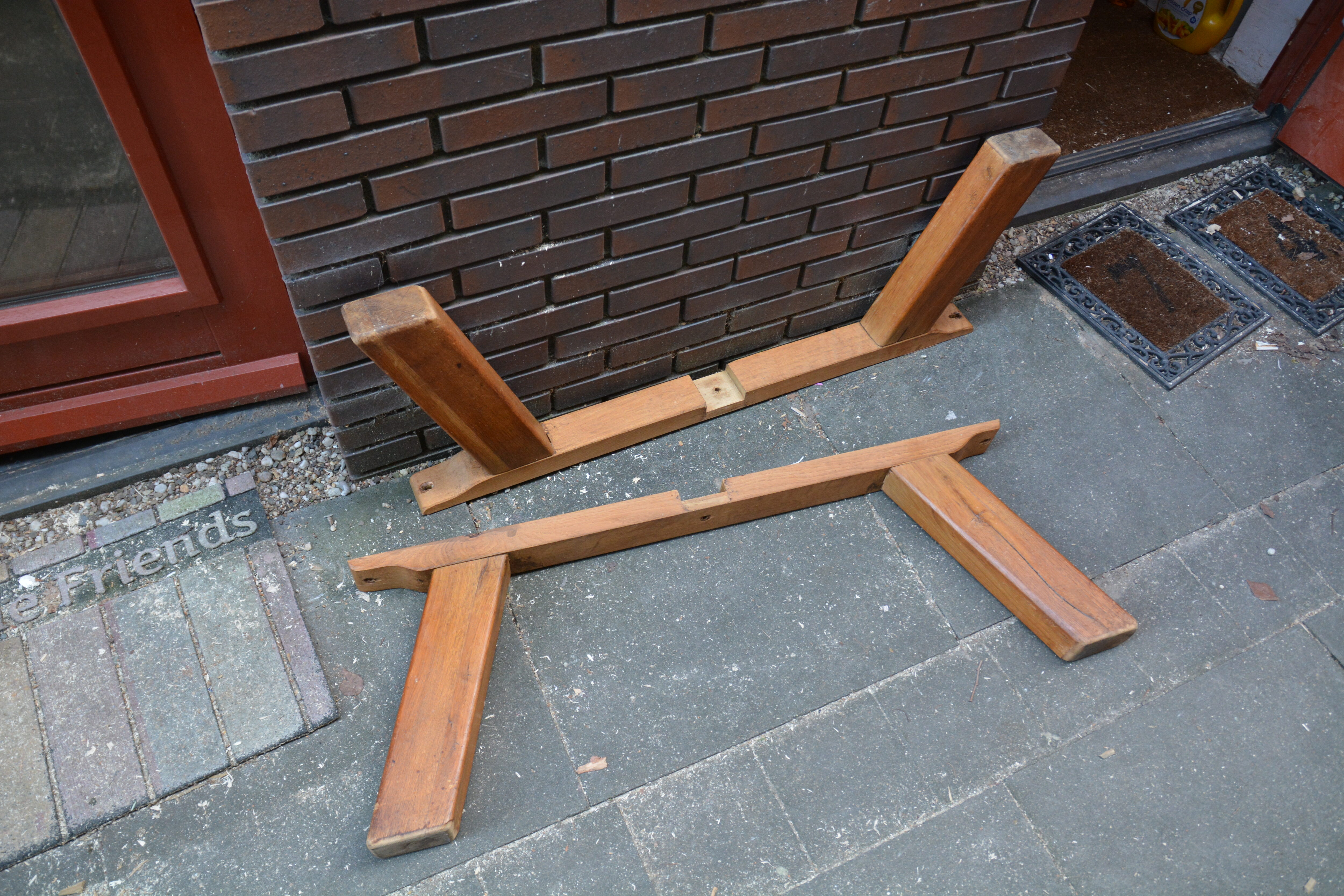 Assembling time!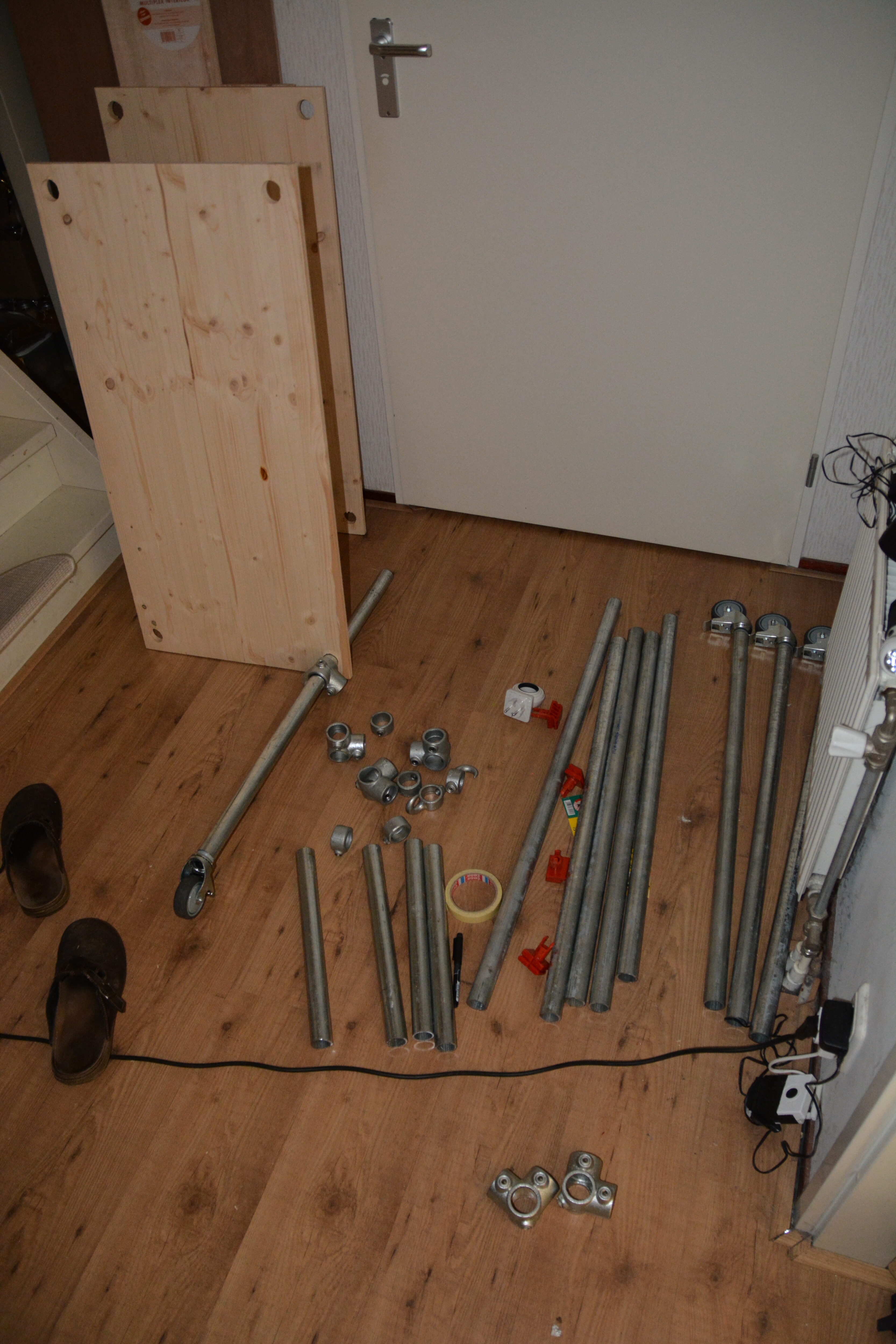 The girls sanded the top and put some protective layer on top.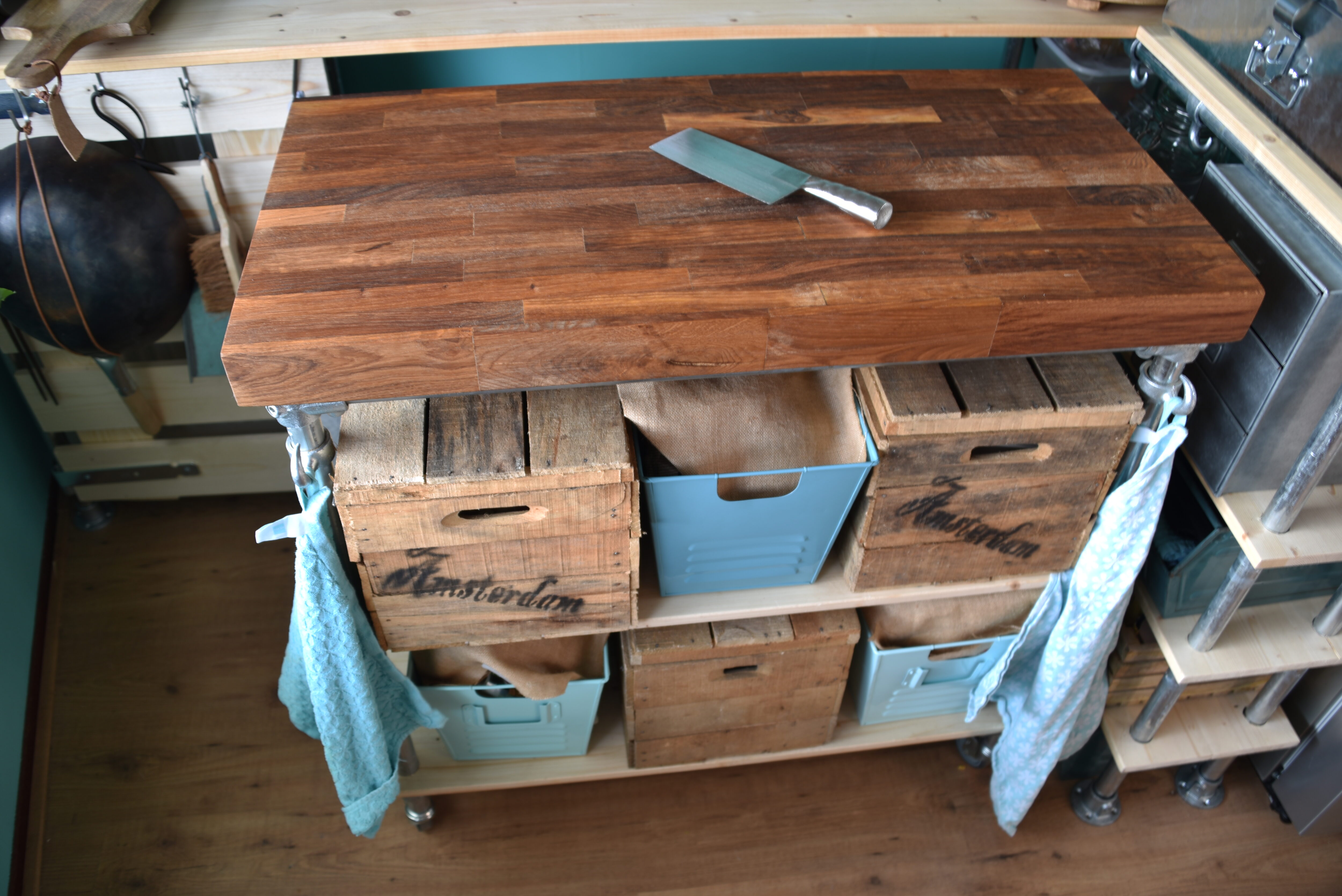 Above the finished product in our kitch made of scaffolding material.