Last Updated or created 2022-06-30
I've bought a Husky lens recently. It was very cheap for what you get.
(50 Euro's)
The first tests are promising.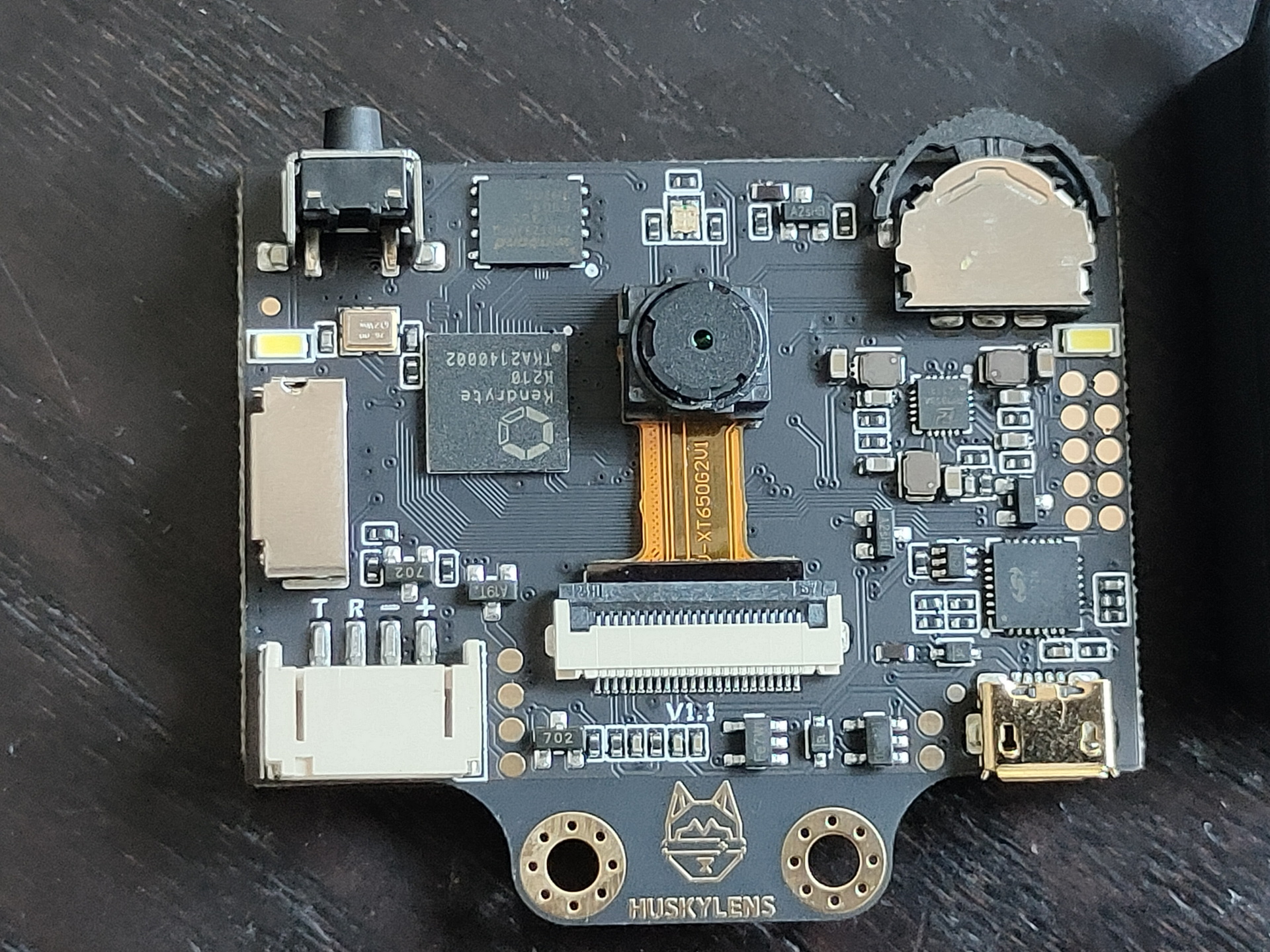 Nice little, but powerful gadget.
https://wiki.dfrobot.com/HUSKYLENS_V1.0_SKU_SEN0305_SEN0336
face recognition
object tracking
object recognition
line tracking
color recognition
tag recognition
object classification
Communication can be done via I2C and Uart.
Uses a sdcard to store learning data.
Has white leds for object lighting.
Build-in objects which are recognised out of the box. (Others can be learned by the device)
aeroplane, bicycle, bird, boat, bottle, bus, car, cat, chair, cow, dining-table, dog, horse, motorbike, person, potted plant, sheep, sofa, train, TV