Last Updated or created 2023-08-22
I really like musescore, and mainly I use it for multistaff typesetting.
(In the past i've been using Cakewalk for this)
https://www.henriaanstoot.nl/2023/05/04/planxty-irwin-concertina-notation/
https://www.henriaanstoot.nl/2023/02/02/eleanor-plunkett-for-harp/
I still use ABC notation and Bagpipe Music Writer.
In abc multistaff can be done, but not perfect, the latter can't.
So i was playing with Musescore to import BWW files and make it multistaff.
But Musescore kept messing things up, let me explain.
Part 1 – importing the bww file
Part 2 – try changing the instrument (fails)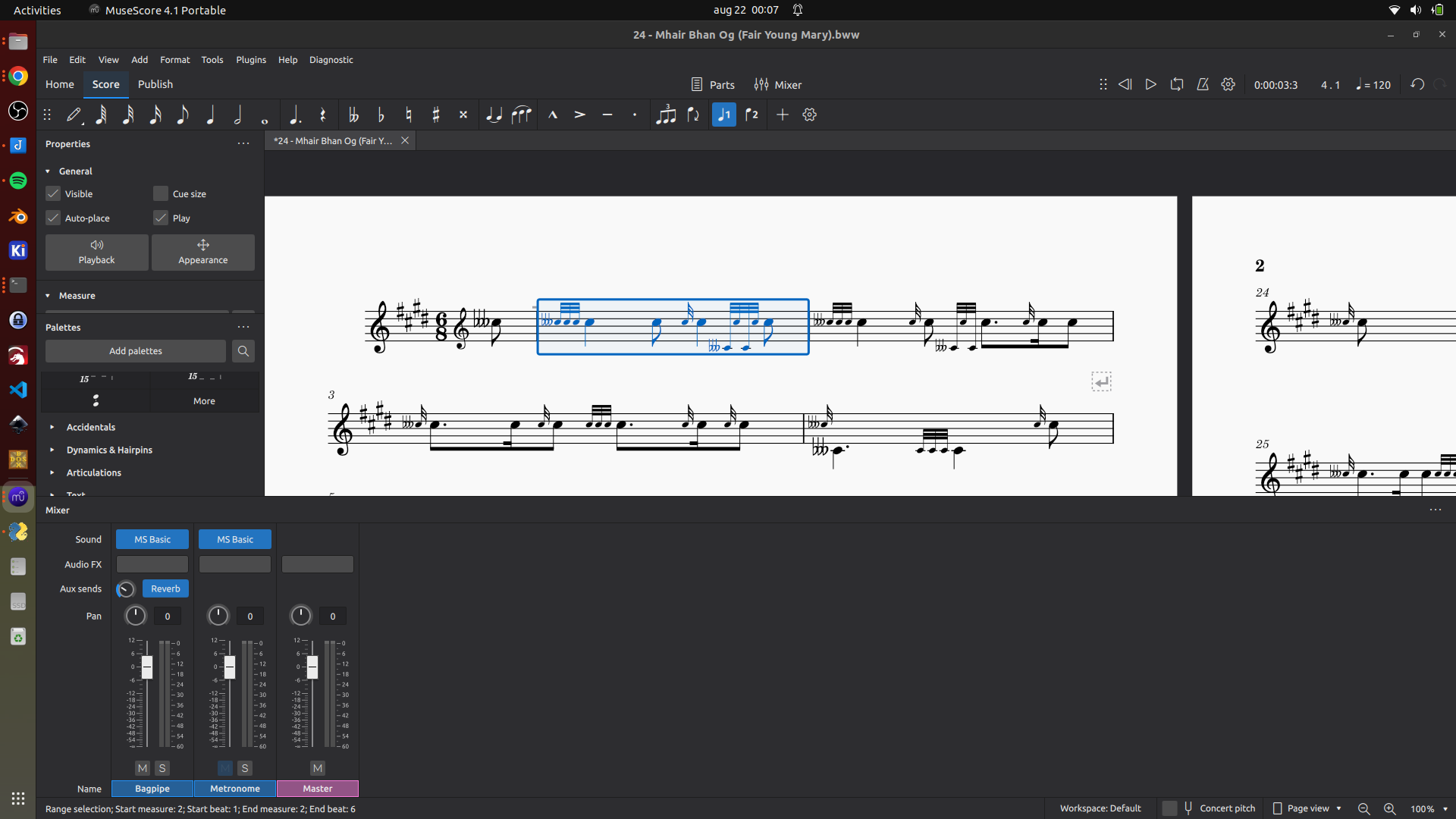 Part 3 – creating empty sheet with two staffs and setting the instrument then copy paste the notes (fails)
I could not find anything helpful online. Maybe it can be fixed? But how?
My workaround
Import bww file, export as musicXML
Import harmony, export also
Create new sheet, with two staffs
(file new, assign instrument, press F7 and add staff)
Open exported musicXML in a new file
Select all with ctrl-a OR first note and ctrl-end
Copy with ctrl-c and past into newly created score.
Same with harmony part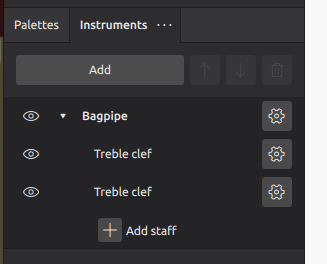 Example of this workaround