Last Updated or created 2022-04-24
Switches and access-points
Today i got my RB4011 ! Wooot!
Total tally
MikroTik CRS305-1G-4S+IN – Lab
MikroTik RB2011UiAS-RM – Office
MikroTik hAP AC2 – Studio
MikroTik CRS109-8G-1S-2HnD-IN – Attic
MikroTik RB4011iGS+5HacQ2HnD-IN – Livingroom
NEW (2022-04-02) crs125-24g-1s-in (2022-04-02)
To replace .. 4 SLM2008 and a TPLink switch 🙂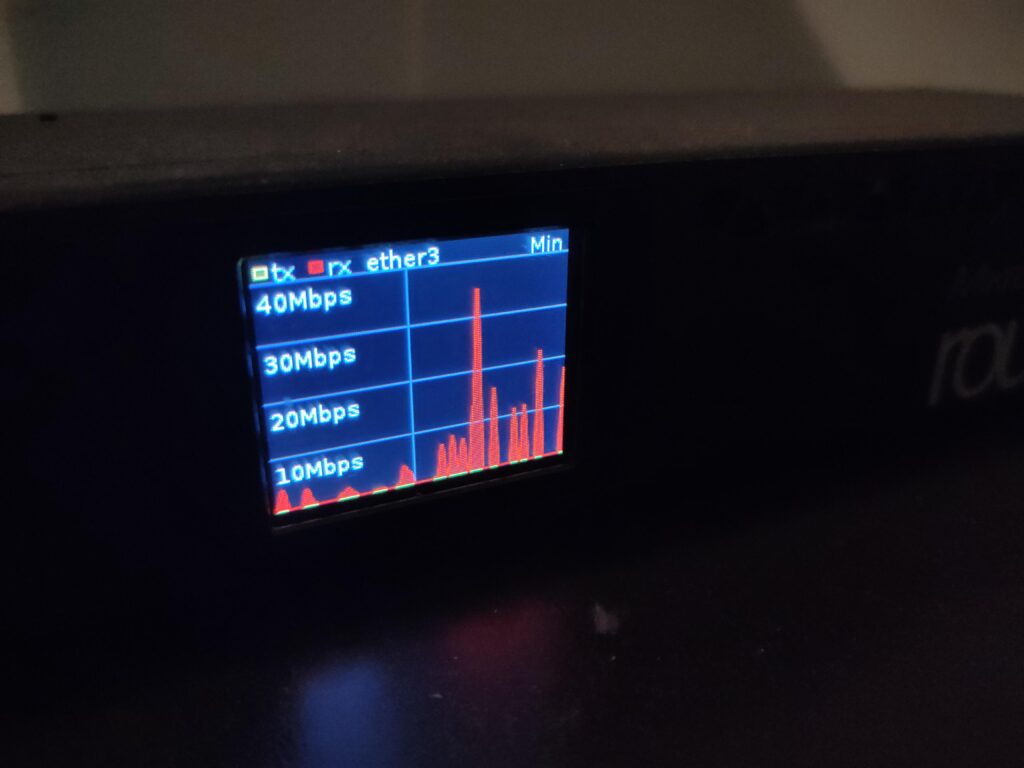 I'll be posting something about connecting an arduino to the serial console using a tcp server later.
Mikrotiks are all you can eat .. And there is a lot of functionality. One of the main features (besides being switches and routers)
Openvpn server
DIY display connect
Proxy
Today Vincent mentioned Mqtt plugin (2022-apr-6)
https://help.mikrotik.com/docs/display/ROS/Packet+Sniffer sounds interesting also
Installing extra packages
Download correct package zip from ( https://mikrotik.com/download )
Extract and use file upload
Reboot your mikrotik